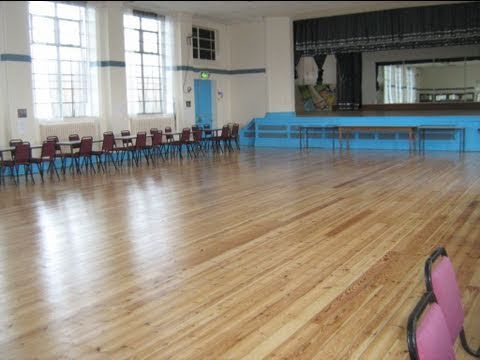 Address:
Barnstaple Road Filwood Bristol BS4 1JP Phone Number:

(0117) 9149216 ( Office Contact Number )

Email: June.cipkw@live.co.uk Opening Hours: Office; 

Open 5 days a week Monday-Friday 9am-4pm
Venue Notes: Very competitive rates we hire for all occasions such as funeral weddings/ social groups and much more.  - for all enquires contact June McNeill on 0117914 9216

Getting there: By bus is a number 90 runs past the end of Filwood Broadway,
        The 20 stops on Throgmoreton Rd and The number 36 stops on Leinster Avenue.
Parking:

Free on-street parking in front of main entrance, enclosed car park at rear of building. Parking at your own risk. local shops near by.

Accessibility:


Single storey building; some internal ramps; wheelchair accessible toilet. Accessible to a wheelchair user with assistance.
Filwood community centre is run by a group of volunteers which make up our board of trustees. They run the community centre  for our community.
Facilities:
-Main hall; available for hire for all occasions.  bar included for adults only with a stage inside.
Here are some pictures of past weddings, a valentine party and a Christmas party held in our main hall and many more venues
-Sports hall; available for all your sporting needs with a wide range of room.
This picture above is 2 members who runs  the karate up the local community and is fully qualified and with a friendly altitude
-Kitchen (x2); available for hire for cooking courses etc.. For all your cooking needs.
-Office space; available for rent for all your office needs.
-Conference room; available for all your conference and meeting needs.
Groups held in the sports hall;
-Boxing
-Karate
Also we hire out the sports  hall for children's and adults parties (no bar)
When in the sports hall no ball games allowed unless using a soft ball

Conference room
-Available for hire with flip chart/ white board and  Screen. Tea/coffee making facilities on request for a small charge.

Organisations on site
-St Mungos Broadway a mental health team, Bristol Drugs Project. Young and Free a buddying service for young disabled adults.
Groups on site In the main hall
-Slimming world meet on Mondays at 9-30am onwards until 1pm and then again in the evening at 5-30pm until 9pm. A chance to loose weight in a friendly atmosphere, make friends while you learn about eating healthily.
-Filwood dance club meet on Mondays at 2-4pm
A chance to meet up with old and new friends to have a dance and a cuppa and a chat.
-Friendship club meet on a  Tuesday at 10am until 12 noon.
A chance for a natter a game of bingo and a cuppa meet new people and catch up with old friends.
-Drama club meet on a Tuesday at 4pm until 8 pm.
This club is for all ages young and old good fun for all.
-Zumba runs on a evening Wednesday at 6 pm until 7pm Ran by Kelly
A chance to keep fit loose weight and have fun in a friendly environment.
-Zumba  runs on a Thursday evening  6-30 until 7-30pm  Ran by  Jorge.
A chance to dance have a great time keep fit and laugh lots.
-Boxing Monday 7-30pm and Thursday 7-30pm ran by Bobby
A chance to let off some steam and get fit.
-Tuesday Karate with Adrian 7pm until 8-30pm
A chance to learn about this ancient form of martial art.
-Wednesday Karate with Val 5-6pm.
A chance to learn about different martial arts.
-Sunday Elim Kids Klub 3-6pm ran by Pastor Pete.
A chance for the young ones to have fun in their own club.
Services: